He is Sehwag's successor in Indian cricket; Predictions come true !!
Who is the winner of the India vs. Sri Lanka match? From land grabbers Kuldeep Yadav and Yusvendra Chahal to undefeated running back Krunal Pandya from Sri Lanka. Ishant Kishan, who marked half a century in his debut, and skipper Shikhar Dhawan, who led the team to victory without being left out, and Suryakumar Yadav, who attacked, were the heirs of victory. But Prithviraj Shah's performance goes beyond that.
Murali's prediction
Before the first ODI, Muttiah Muralitharan from Sri Lanka described Prithviraj Shah as the successor to Virender Sehwag. Murali said Prithviraj has Sehwag's hitting style. The young man showed it with 43 of 24 balls. Prithviraj Shah was the mainstay of Sri Lankan bowling training.
(REUTERS / Dinuka Liyanawatte)
Man of the match
When India won by 7 wickets, Prithviraj Shah took the Man of the Match award. His performance consisted of 9 fours. Dhananjaya D'Silva was eliminated for not completing the half century he deserved. India won the draw and chose the field.
(REUTERS / Dinuka Liyanawatte)
Also read: Ishan Kishan challenges Sanju; With Tendulkar's achievement in debut !!
Sehwag Tweet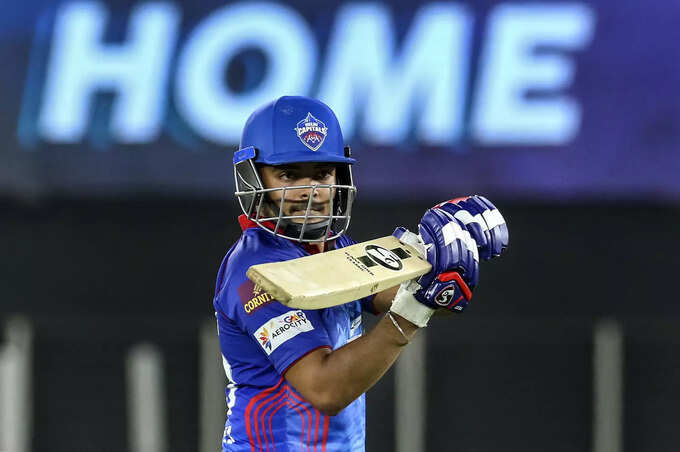 Virender Sehwag has shared an interesting tweet congratulating the star who has been described as his successor. Prithviraj Shah has been compared not only to Sehwag but also to Sachin Tendulkar and Brian Lara. Sehwag tweeted a photo of the three. The player who lost his place in the test team has now made a great comeback.
(Photo PTI / Sportzpics for IPL)