Unwilling to give up, Dravid's decision was successful; Deepak Chahar is a true hero!
A return from the place of defeat. That too in the strength of the tail hitters. The most recent development in Indian cricket is bowling training. This has been shown in the test series against Australia and England. With R Ashwin and Ravindra Jadeja joining the ranks of youngsters like Washington Sunder, Akshar Patel and Shardul Thakur, the Indian tail is a solid hitting lineup.
Chahar led from the front
Deepak Chahar is one of the fastest bowlers of the Indian team in T20 cricket. His performance for Chennai at the IPL is also impressive. Now, Chahar has shown that he is not only good at bowling, but batting as well. It was not a miracle what ever happened in the end.
(REUTERS / Dinuka Liyanawatte)
Return from defeat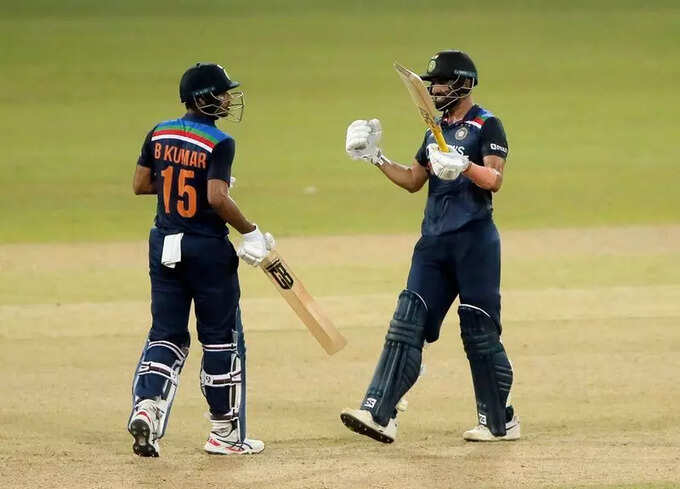 An experiment by coach Rahul Dravid and captain Shikhar Dhawan was instrumental in India's victory. They had faith in hitter Deepak Chahar. Even the big fans were not expecting India to win the match by 277 runs after losing 6 wickets for 160 runs. With the removal of Suryakumar Yadav, India's hopes were dashed.
(REUTERS / Dinuka Liyanawatte)
Also read: 2020 Olympics: Japan beat Australia in softball with its first win
Descended before the earth
Bhuvneshwar Kumar is the only hitter on the team against Sri Lanka who has proven to be a bit of a hitter. They all thought the seventh earth would come. That's where Dravid changed tactics. Chahar returned the trust the team had given him ten times. He scored 69 of 82 balls in winning innings with seven fours and six. Bhuvneshwar Kumar, who scored 19 of 28, was also a great help to Chahar.
(AP Photo / Eranga Jayawardena)